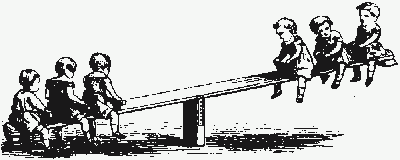 A  report released today from the Center on Education Policy (CEP) concludes that the broad goals of the roughly $100 billion education portion of the American Recovery and Reinvestment Act (ARRA) — also known as the stimulus package — are being met at the school-district level. At least for the 2009-10 school year.
The findings, based on a survey of district-level administrators polled in Spring 2010, reveal that nearly two-thirds of the nation's school districts used the federal money to save or create jobs in the 2009-10 school year.
This news comes on the heels of an announcement by White House economists who reported that the $787 billion stimulus saved or created 2.5 million to 3.6 million jobs since it was signed in February 2009. In essence, this means that the stimulus succeeded in its goal of providing a financial boost to the economy.
At least so far.
The CEP report suggests that come 2010-11, as many as three-quarters of the nation's school districts expect to cut teaching jobs due to decreasing budgets.
While much of the education stimulus package was meant to save or create jobs, the unprecedented boost in funding was also intended to transform public education as we know it. In that regard, CEP found that districts focused more aggressively on reform goals related to improving teacher quality, bolstering standards, strengthening assessments and participating in the creation of state longitudinal data systems rather than on improving low-performing schools.
Earlier today, in response to the report, U.S. Secretary of Education Arne Duncan, White House Director of the Domestic Policy Council Melody Barnes and White House Chair of the Council of Economic Advisors Christina Romer discussed by phone the need for jobs and reform. Their comments echoed an opinion piece in today's Wall Street Journal co-authored by NYC Schools Chancellor Joel Klein, "Obama's School Reforms are a Priority."
The debate is heated, especially since a bill before the Senate proposes cutting $500 million from Race to the Top, $100 million from the federal charter schools program and $200 million from the Teacher Incentive Fund. Should it reach his desk, President Obama has vowed to veto it.
Meanwhile, in the stimulus spending arena and the CEP report, we now know that ARRA provided $10 billion in supplemental funding for low-achieving children in low-income areas, as well as more than $3.5 billion in School Improvement Grants. Of the districts receiving these funds (under Title I), nearly 60 percent used at least some of it to save or create jobs for Title I teachers and/or principals, and about 65 percent used at least some of it to purchase materials and supplies and/or instructional hardware and software. The report explains that "the popularity of these types of one-time purchases may signal districts' reluctance to expand services to students that might have to be retracted later, or to hire staff that might have to be let go after ARRA funding disappears."
Schools are said to be teetering on the edge of a funding cliff; just how steep the cliff is, and how far the fall, we won't know until 2010-11.