Over 300 parents and their children gathered outside the New York City office of testing-giant Pearson Education this morning, June 7th, to protest the company's field-testing of exams in elementary and middle schools across New York state.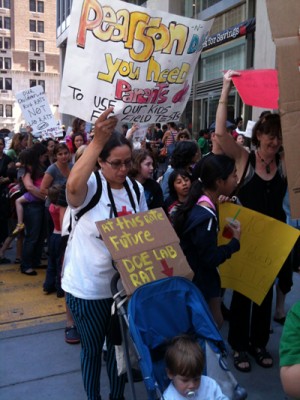 Students in the Empire State took a new, longer standardized exam this spring as part of the state's five-year, $32 million contract with Pearson. The contract mandates field-testing, which is the common practice of testing questions out on students before using them on actual exams.
That hasn't sat well with some parents, especially in the wake of recent criticism of Pearson, after it was revealed in April that one of its tests included a seemingly nonsensical passage about a talking pineapple.
"Our kids should not be their guinea pigs to test their tests," said Jayne Wexler, a mother who attended the protest with her third-grade son Justice. "Our kids just went through six days of really hard testing and months of preparation. Let them compensate people to do it, or find a better way."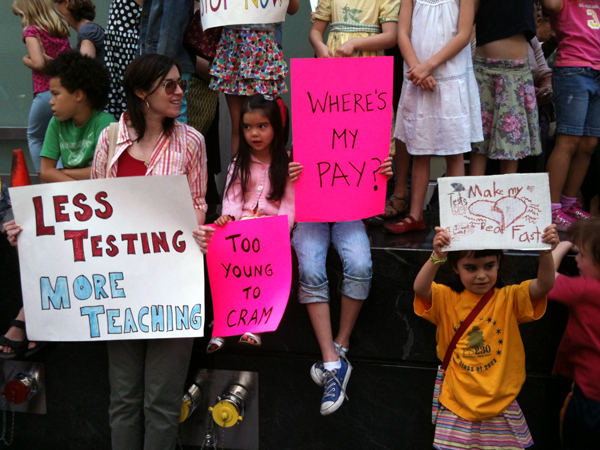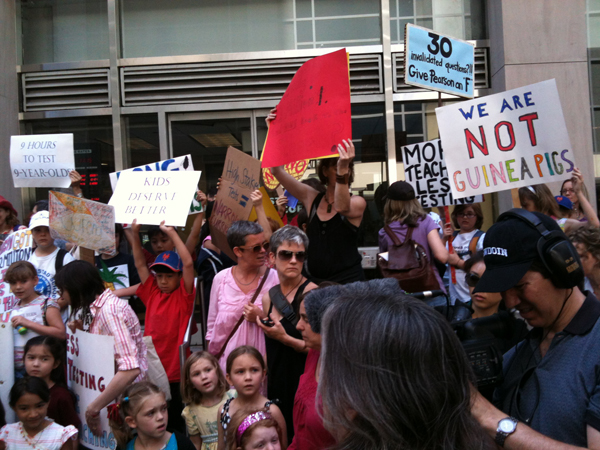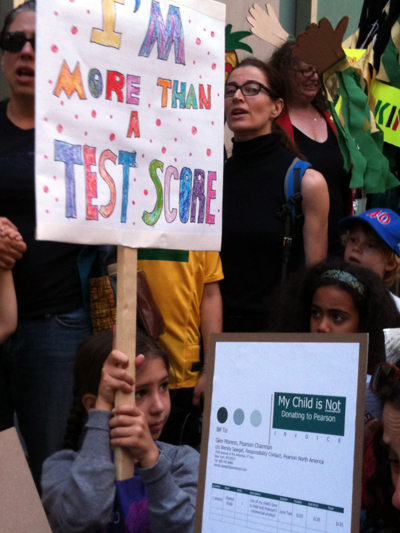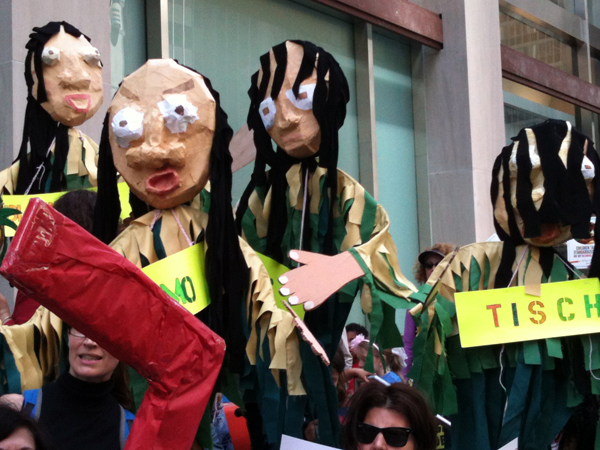 The protest included puppets representing New York City Mayor Michael Bloomberg; Chancellor of the State Board of Regents, Merryl H. Tisch; and New York Gov. Andrew Cuomo.