Among the chatter this week further to Governor Tim Pawlenty's call for more online classes, we learned that "some of the points he made in the nationally televised interview with Jon Stewart don't square with statements he and his higher education appointees have made in Minnesota," according to Sharon Schmickle of The Hechinger Report partner MinnPost.
At first glance, the Pawlenty administration saw e-learning as a potential cost saver, Susan Heegaard, director of the Minnesota Office of Higher Education testified last year before a higher education panel of the Senate Finance Committee.
"But after looking deeper, the governor came to realize that a shift to online courses could cost the state more money than traditional classroom education — at least for the next few years," wrote Schmickle.
For those who missed the interview, Palenty asked: "Can't I just pull that [university lecture] down on my iPhone or iPad whenever the heck I feel like it, from wherever I feel like it?"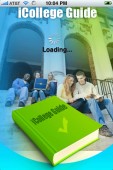 For Pawlenty himself, the answer depends on which technology he has and uses.
"Governor Pawlenty has an iPhone that he uses frequently and an iPod that he also uses, particularly when he goes running.  (No iPad yet),"  the Governor's Chief of Staff, Brian McClung informed me by email.
The Governor raises an important question.  iCollege for all is dependent on widespread access to this or similar technology.  According to our calculations, based on TechCrunch data, approximately one in ten Americans has an iPhone and only about one in 600 currently has an iPad.  In order for iCollege to have any real impact,  distribution tools would need to be made more available. And of course, that costs money.
Read Sharon Schmickle's story here.
–Susan Sawyers