In the next 20 years, the schools in need of the most help may not be the schools in inner cities like Newark or Detroit. Instead, they may be in far-flung suburbs and exurbs, where immigrants are flocking in increasing numbers, according to new projections from the U.S. Census Bureau.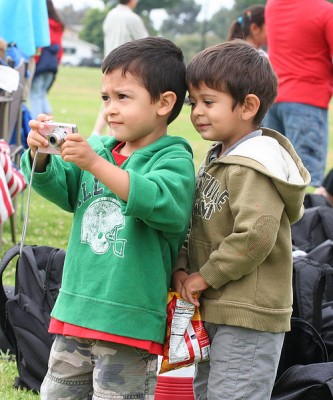 We've known for a while that the new immigrant frontier was in the suburbs, but are education officials and reformers paying attention? Hispanics are the fastest growing suburban group, and, as the New York Times pointed out today, "Graduation rates for blacks and Hispanics — the overwhelming majority of all immigrants in the United States — are far below those for whites. The trend line therefore suggests that the country will be facing a growing shortage of educated Americans as global competition intensifies, particularly as other countries' graduation levels rise."
Suburban schools will increasingly need to grapple with the needs of immigrant students, many of whom may not speak English when they arrive in school and who are more likely to live in low-income families than their white counterparts. It could be easier for suburban school districts, with their more manageable sizes, to adjust to newcomers. One might also hope that these demographic shifts suggest a move toward more desegregated school environments – a plus, since immigrant students have been shown to perform better in desegregated schools.
But the data suggest that living patterns are not necessarily getting more integrated, and many schools are already struggling with how best to serve these students. Their current problems provide a grim glimpse of the future.
It's unclear if strategies currently being tried in urban school settings will work in suburban settings. (In many cases, it's an open question as to whether they're even working in urban settings.)
Do charter schools and school choice make sense in these smaller, less dense districts? Will the districts be able to afford interventions like preschool and alternative high schools when faced with decreasing tax bases? Will they want to do so in places where voters decide whether to vote the school budget up or down? Will it be harder to attract good teachers and school leaders and cull bad ones in the relative isolation of a suburb?
There are examples of suburban districts that have managed well; Montgomery County, outside Baltimore, is one of them. Discussions about what works best and what doesn't work in struggling suburban schools are pretty rare, however. I suspect they'll become  more common in the very near future.