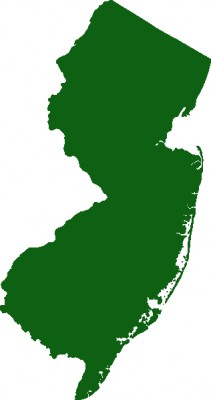 Should education reporters be flocking to New Jersey to write about its graduation "miracle"?
A report by the Schott Foundation for Public Education released this week showcases New Jersey, and Newark in particular, as a rare bright spot in a dismal picture of graduation rates for black males in America, and the report's authors attribute New Jersey's superior performance to the state's preschool program in low-income districts.
But, as so often happens in education, this isn't quite an unqualified success story.
As Jay Mathews writes over at The Washington Post, even New Jersey officials are suggesting that the numbers may not accurately reflect what's happening on the ground.
For one thing, the data are self-reported by districts, and graduation rates are notoriously slippery calculations.
Another issue is New Jersey's controversial Special Review Assessment, the alternative test that high school students used to take if they failed the state's high school exit examination, which is required for graduation. This test has been phased out, but it was still in effect for the 2007 graduation rates used in the Schott report. The fail rate on this earlier alternative test was only 4 percent.  The Christie administration introduced a new, much harder alternative test this year, saying the prior one inflated graduation rates.
Still, New Jersey has made gains on more objective ratings, like the National Assessment of Educational Progress (NAEP). Although the gap between white and black students' NAEP scores is still wide in New Jersey, it has narrowed in recent years. The Schott report notes that the state is one of the top two in reading scores for black eighth-grade boys.
So whether or not it should be classified as a "miracle," there's certainly something going on in New Jersey.
—
Note: The Schott report used data from the Common Core of Data published by the U.S. Department of Education; it's the same data that Education Week uses to do its annual analysis of national graduation rates. The Ed Week report this year didn't single out Newark or any other district in New Jersey in its 21 "beat-the-odds" urban districts.